We are planning our next litter, the J-litter, for spring/summer 2021, after the hopefully taking place European Coursing Championship 2021 with our European Coursing Champion 2019 "Ely" (Enelyë iz mira älf) x "Blazer" (Gladkii Veter Papi) from the USA.
==========================================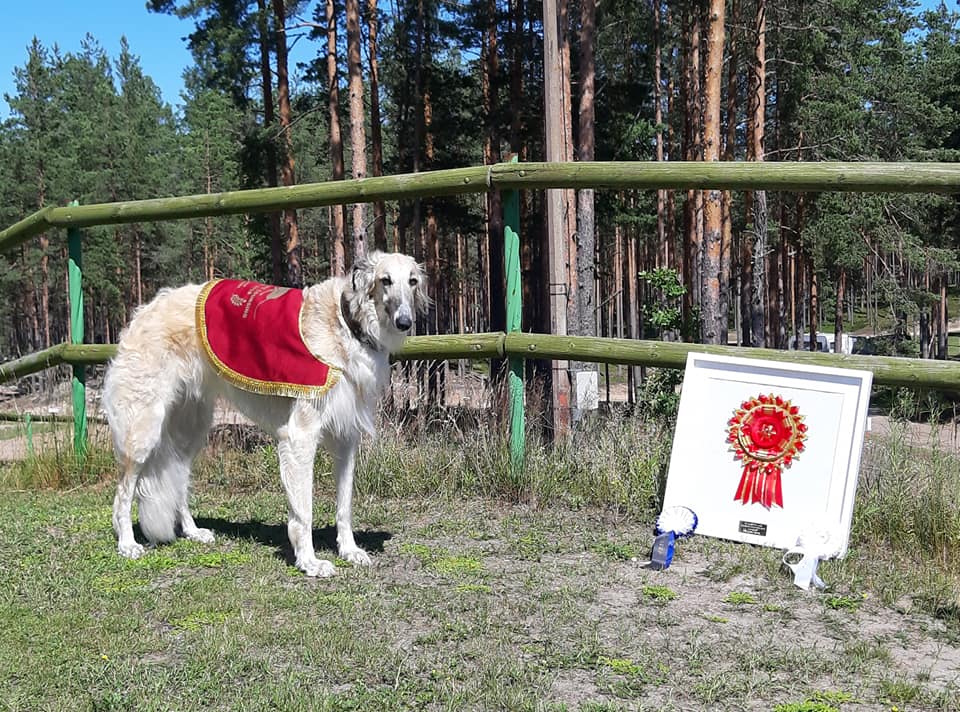 * April 17th, 2016
DM (N/N)
Heart examination according to CC, October 2nd, 2020: clear
Eye examination according to DOK, October 13th, 2020: clear
Coursing and racing license
European Coursing Champion 2019
Champion for Beauty and Performance
International Racing Champion
German Junior Champion
X
Gladkii Veter Papi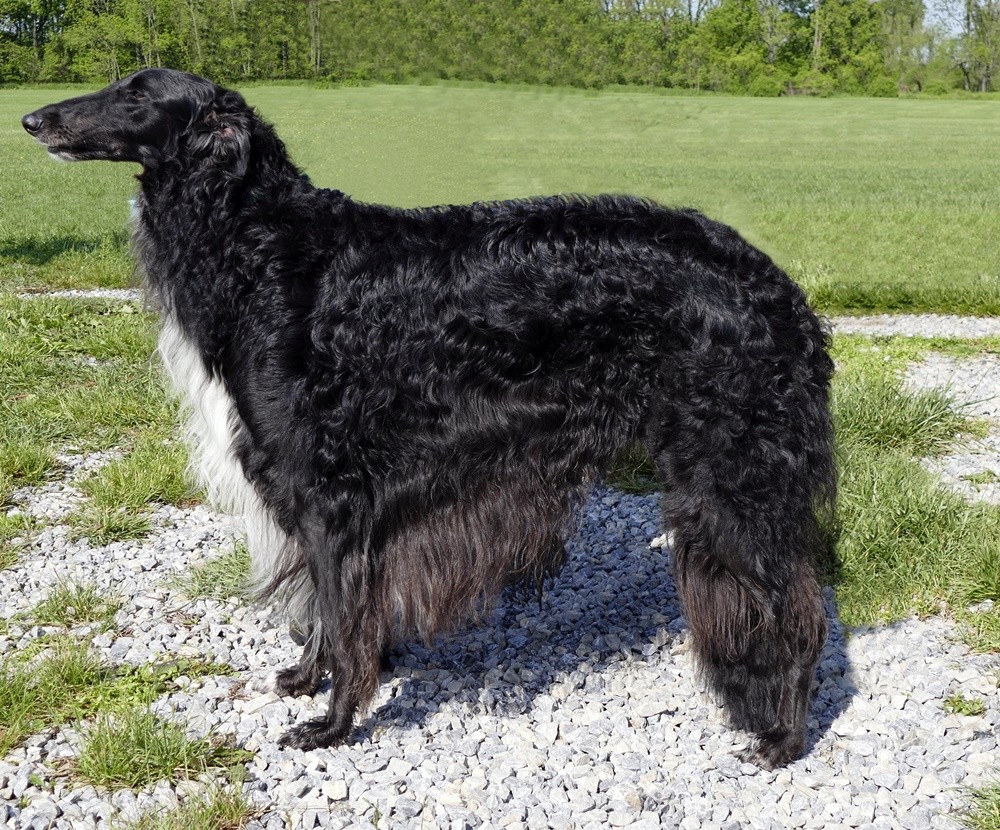 * May 31, 2013
DM N / N
Heart ultrasound, May 21, 2015: clear
Heart ultrasound, 03/18/2018: clear
Eye examination, 04/25/2014: clear
Thyroid examination, 06/11/2015: clear
coursing & race track license 
Junior Courser
Senior Courser
Field Champion
USA Champion
Blazer is a medium-sized, full-bodied male with excellent forehand and backhand angulation, fore-chest and chest depth. I saw (while standing, walking), experienced (nature) and felt all males, from whom we brought frozen semen with us from our USA trip.