K-Litter
We have the confirmation by ultrasound. Volna is pregnant. We hope for healthy and sweet fluffies! 
We are planing our K-litter for spirng 2022!
(Please click on the name, then you will learn everything about Volna and Singo)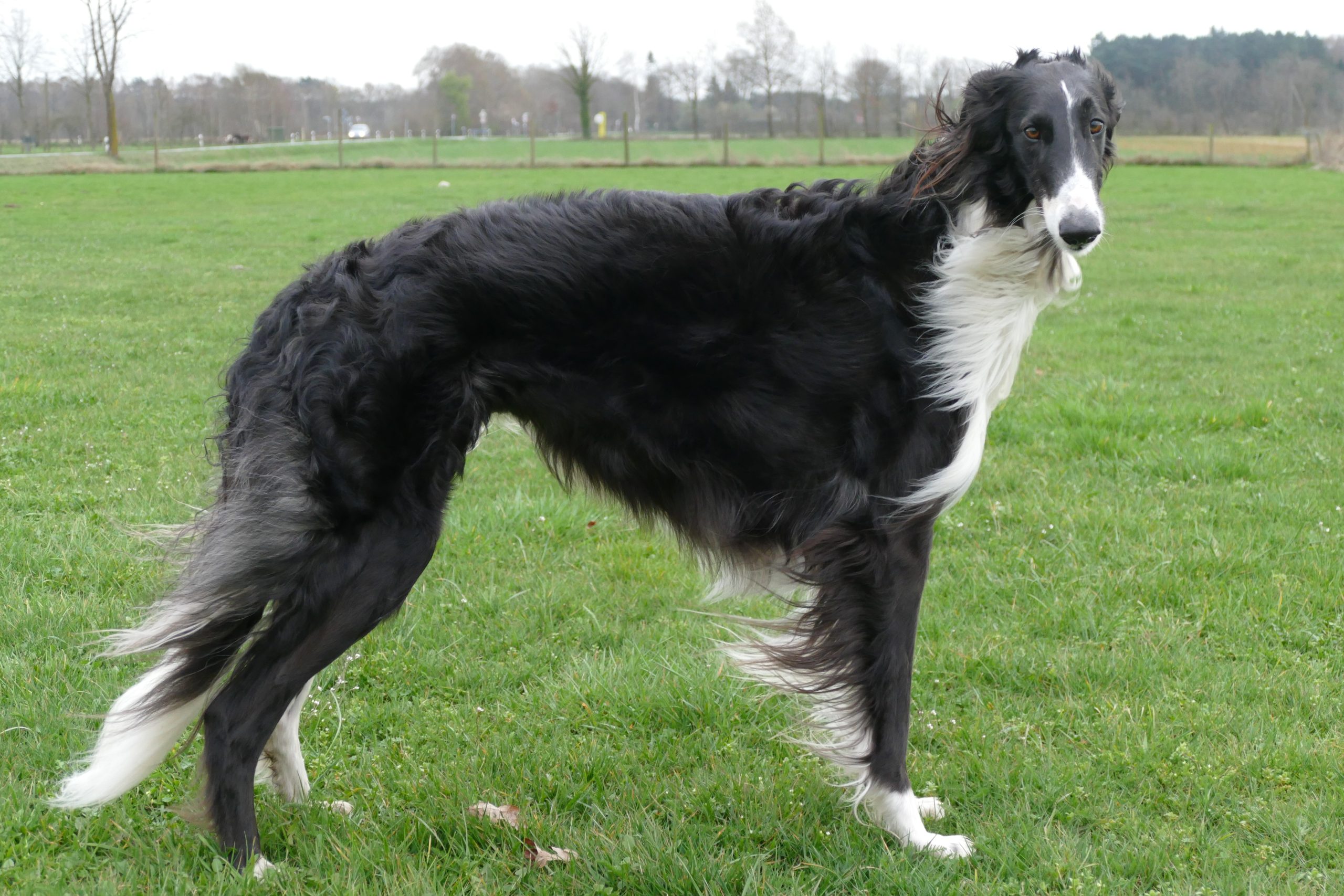 DM (N/DM)
Heartcheck after CC, 01.03.2017: "0"
Heartcheck after CC, 23.08.2021: "0"
eyes check after DOK: 01.03.2017: "free"
mother of "F-Litter" and "H-Litter"
coursing and race licence
C.I.C. = International Race Champion
C.I.B.P. = International Champion of Beauty & Performance
Country Race Winner Weser-Ems 2017
Sand track Winner 2017
Danish Champion
German Champion for Beauty & Performance
German Coursing Champion
German Champion DWZRV
German Champion VDH
German Junior Champion DWZRV
Borzoi Annual Juniorwinner 2015
Country Juniorwinner Hessen-Thüringen 2015
Autumn-Juniorwinner Dortmund 2015
X

always happy
Coursing- und Racinglicense
DM N/N
Heartcheck according CC on 27.12.2021: "0"
No, he doesn't have a famous title, just "the very best mate you could ask for", but you can see his sport and show career on his page. He's not slow on the track, just very careful, and with coursing he goes his own way. But he has successful relatives, above all sister "Ely" (Enelyë iz mira älf) ECC 2019.
Singo's athletic relatives:
Papa "Dikaja Varjag" started 3x on ECC for Sweden, 2013 in Pooch/DE with 3rd place, 2014 in Lavarone/I with 7th place and 2015 in Helsinki/FI with 8th place.
2015 in Helsiniki/FI, brother "Brushnijk" on place 4 and sister "BabaYaga" on place 12, sister "BelSu" (she was my soul and heart mate before, but died by a fatal car accident, that's why "Singo" was born and became my "heartmate".)
And sister "Ely" (Enelyë), she is amazing, 3 times she runs at ECC and was always in the top 10. In Denmark 2018 rank 9. In Estonia 2019 our dream came true, she won rank 1, she received the title ECC 2019. In the Netherlands she took 3rd place after a very exciting points final. One point less than the winner and the same points as the runner-up. By the way, second place went to our "Fanny" (Falanyel), a daughter of our "Volna" and therefore a successful half-sister to this K-litter, and "Socke" (Falmarin), both of which can also be found on this HP.